Cilajet Aviation Grade Vehicle Protection | Dave Smith Nissan Spokane, WA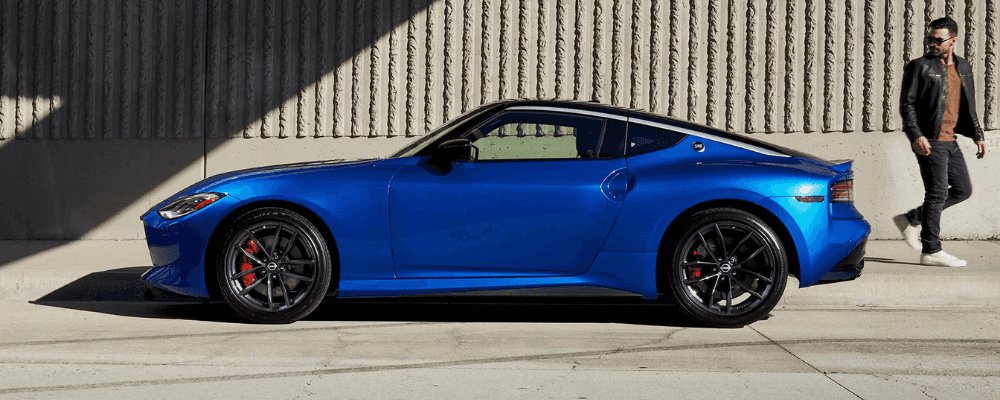 Welcome to Dave Smith Nissan in Spokane, WA, where we offer top-of-the-line Cilajet Aviation Grade Vehicle Protection to keep your vehicle looking pristine and protected from the elements. When it comes to maintaining your car's showroom shine and protecting it from harmful environmental factors, Cilajet car care is the ultimate solution. Join the countless satisfied customers who have experienced the Cilajet advantage at Dave Smith Nissan. Learn more about Cilajet below and contact us with any questions.
Discover the Benefits of Cilajet Car Care
Cilajet car care offers a wide range of benefits for your vehicle. With its aviation-grade formula, Cilajet provides a long-lasting protective layer that shields your car's exterior from harsh elements like UV rays, bird droppings, tree sap, and pollutants. Our aviation-grade formula also provides unmatched protection for your car's interior. With Cilajet, your upholstery, carpet, and other surfaces are shielded against stains, spills, and fading caused by the sun's harmful rays. Not only does Cilajet keep your vehicle looking glossy and new, but it also helps to maintain its resale value over time. When you choose Cilajet aviation-grade vehicle protection at Dave Smith Nissan, you're making a wise investment in the long-term health and appearance of your car.
How Cilajet Protects Your Vehicle's Exterior
Cilajet's advanced formula forms a strong bond with your vehicle's clear coat, creating a hydrophobic surface that repels water, dust, and dirt. This unique feature makes it easier to clean your car, as dirt and debris slide right off the slick surface. Additionally, Cilajet's UV protection prevents fading and oxidation, ensuring that your car's paint maintains its vibrant color for years to come. Not only does it protect your vehicle from external elements, but it also reduces the time and effort required for cleaning. With Cilajet, you can enjoy a low-maintenance vehicle that looks brand new, inside and out, for years to come. Protect your investment and keep your car looking its best with Cilajet aviation-grade vehicle protection.
The Cilajet Application Process and Long-Lasting Results
At Dave Smith Nissan, our trained technicians apply Cilajet car care meticulously to ensure a uniform and smooth finish. The process involves cleaning and preparing the vehicle's surface before applying the Cilajet sealant. The entire application process is quick and easy, allowing you to drive your car home with the Cilajet protection in no time. The long-lasting results of Cilajet are impressive. Your vehicle will continue to repel water and maintain its shine, even after multiple car washes. The durability of Cilajet ensures that your car stays protected for an extended period, providing you with peace of mind and reducing the need for constant detailing.
Why Choose Cilajet at Dave Smith Nissan Spokane, WA
We're committed to providing our customers with the best car care solutions, which is why we offer Cilajet aviation grade vehicle protection. Our skilled team of technicians is well-versed in applying Cilajet to ensure optimal results for your vehicle. With Cilajet car care, you can enjoy a beautifully protected vehicle, enhanced paint longevity, and easier maintenance for years to come. Visit us in Spokane, WA, and see the difference Cilajet can make for your car, truck, or SUV.