First Time Car Buyers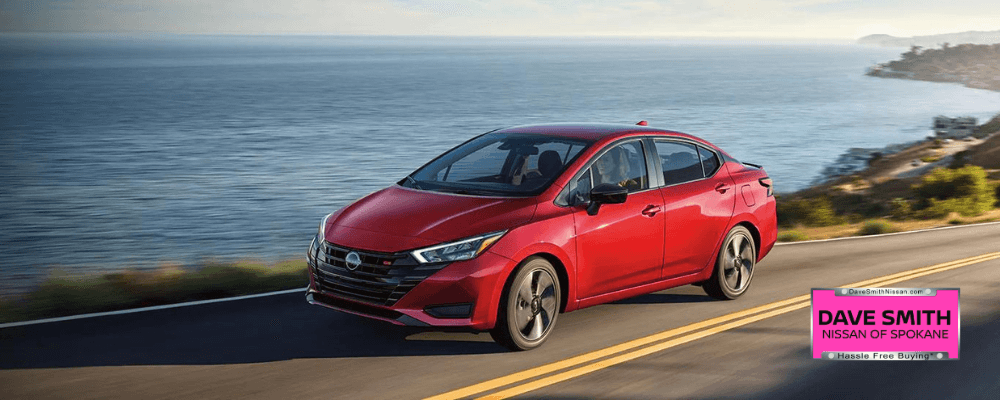 Congratulations on taking the exciting step of becoming a first-time car buyer in Spokane, WA! We understand that purchasing your first car can be both thrilling and overwhelming. At Dave Smith Nissan, we're here to guide you through the process and ensure that you find the perfect vehicle to suit your needs and budget. Be sure to read the tips below and when you're ready to get behind the wheel, contact us to schedule a test drive.
Understanding Your Credit Score
As a first-time car buyer, it's essential to know and understand your credit score. Your credit score plays a crucial role in determining the interest rates and loan terms you may be eligible for. Check your credit report for any errors and take steps to improve your credit score if needed. By being aware of your credit standing, you'll be better prepared when it comes to financing options. As you familiarize yourself with your credit score, remember that even if you have a limited credit history, we have financing solutions tailored to first-time car buyers at Dave Smith Nissan.
Pre-Approval Tips for First Time Car Buyers in Spokane, WA
Before you start shopping for your first car, consider getting pre-approved for an auto loan. Pre-approval gives you a clear picture of how much you can afford and helps streamline the buying process. At Dave Smith Nissan, our finance experts can assist you in securing pre-approval online, saving you time and hassle at the dealership. With our online pre-approval process, getting a head start on financing has never been easier, allowing you to shop confidently and find the perfect car.
How to Choose the Perfect Car: Advice for First Time Car Buyers
With so many options available, selecting the right car can be a tough decision. Take some time to consider your needs, such as the number of passengers, cargo space, fuel efficiency, and safety features, as well as your budget. Our knowledgeable sales team is here to help you explore various models and trim levels, ensuring you find the ideal car that matches your needs and falls within your price range.
Auto Financing and Budget Tips in Spokane, WA
Establishing a budget is a crucial step in the car-buying process. Consider not only the initial purchase price but also ongoing costs like insurance, maintenance, and fuel. Determine a comfortable monthly payment that aligns with your financial situation and avoid stretching your budget too thin. Our finance experts will work closely with you to create a budget-friendly payment plan, making your car ownership dreams a reality. Contact us with any questions you have about financing or budgeting for your first car in Spokane, WA.
Schedule a Test Drive
During your test drive, take your time to experience the advanced features and innovative technologies of our vehicles. At Dave Smith Nissan, we're committed to providing exceptional service and support to all first-time car buyers in Spokane, WA, and the surrounding areas. Our extensive inventory of new and used vehicles ensures that you'll find the perfect car for your needs. Visit us today to begin your journey to car ownership and contact us to schedule a test drive or learn more about our financing options.