Nissan GTR Model Review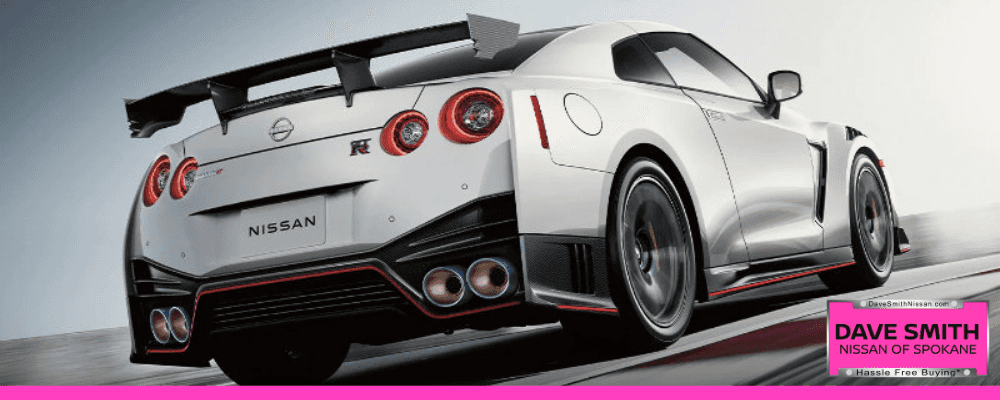 The Nissan GT-R is a supercar with a historical pedigree that shows a heritage of exceptional performance. Evolving from the Prince Motors Skyline GT of 1964, the first true GT-R was the Skyline GT-R produced by Nissan in 1969. Since then, Nissan has continuously refined the GT-R line, with notable models including the 1989 R32 Skyline GT-R which went 29-0 through four seasons of the Japan Touring Car Championship, the 1995 R33 Skyline GT-R, and the 1998 R34 Skyline GT-R, made popular in a variety of racing games. The GT-R finally arrived in America in 2008, introducing an incredible 473-horsepower twin-turbo V6 engine that could outclass even beloved American muscle cars. With the new 2024 GT-R, Nissan continues a tradition of excellence, one that you can take part in today.
Nissan GT-R Performance
The GT-R comes with an incredibly powerful 3.8L twin-turbo V6 engine, delivering 565 horsepower and 467 lb-ft of torque for a constantly thrilling driving experience. With the upgraded GT-R NISMO, the engine is specially tuned to produce a breathtaking 600 horsepower and 481 lb-ft of torque. ATTESA E-TS All-Wheel Drive ensures that you'll have control in any conditions, while the dual-clutch 6-speed transmission and steering wheel-mounted paddle shifters give you precise power exactly when you need it. Add in everything from a cutting-edge aerodynamic form and competition-quality brakes, and the GT-R delivers an unrivaled driving experience every time you sit behind the wheel.
Nissan GT-R in Films
The Nissan GT-R is beautiful, stylish, and thrilling to watch, something that movie-goers know quite well. The Nissan GT-R R35 has featured in not one but four the Fast and the Furious movies, a running favorite ride of character Brian O'Connor. Coming to screens everywhere soon, the GT-R is also slated to star in the upcoming Gran Turismo movie. Gran Turismo will tell the true story of Jann Mardenborough (played by Archie Madekwi) as he pilots the Nissan GT-R against the rival Lamborghini Huracan and becomes a racing legend.
Nissan GT-R Finance and Trade-In Near Spokane Valley, WA
If you're interested in a new Nissan GT-R, we can help you find the financing you need. Start by valuing any vehicle you might be interested in trading in with our online valuation tool. Once you know your budget, be sure to also fill out our simple online financing application. We can get you fast results before you even visit our dealership, making it simple to find a financing solution that can get you behind the wheel of a new Nissan GT-R today.
Contact Our Nissan GT-R Dealership in Spokane, WA
We're proud to say that we're the only Nissan GT-R-approved dealership in the Northwest region and that we can help you find your Nissan GT-R at any time. Take your time considering the options available online, and if you have any questions, or want to order your Nissan GT-R, be sure to contact our friendly and professional team today.
Check Availability